The mission of the Franklin Historical Society is to seek to preserve and foster appreciation of local history and to maintain living museums for educational and community enrichment.
Christmas Nativity Walk
On Saturday December 5th the Franklin Historical Society along with Morning Star Productions hosted a special Christmas program. Biblical Christmas characters were stationed on the pathways of our historical buildings doing their performances.
The sun shines brilliantly over the newly painted Franklin Barn Museum in Franklin's Lions Legend Park in the Franklin Historical Society's historic village. The color is called barn red and is trimmed with a classic white paint.
Saturday August 15 the Franklin Historical Society opened our historic buildings to the general public for touring. It was a great success and very nice to get our buildings open again. We will do so again in about six weeks and for our Christmas program on Saturday December 5. Please like us on Facebook and be notified of future events.
The "Women Right to Vote" program will be rescheduled later in the year and all FHS programs and open houses dates will be updated on this website when known.
Historic District
The Franklin Historical Society's village of buildings has been land marked in 2018 as a "Historic District" by the Milwaukee County Historical Society.Pictured below is our new General Store display in the Old Town Hall.
The Stories of St. Martins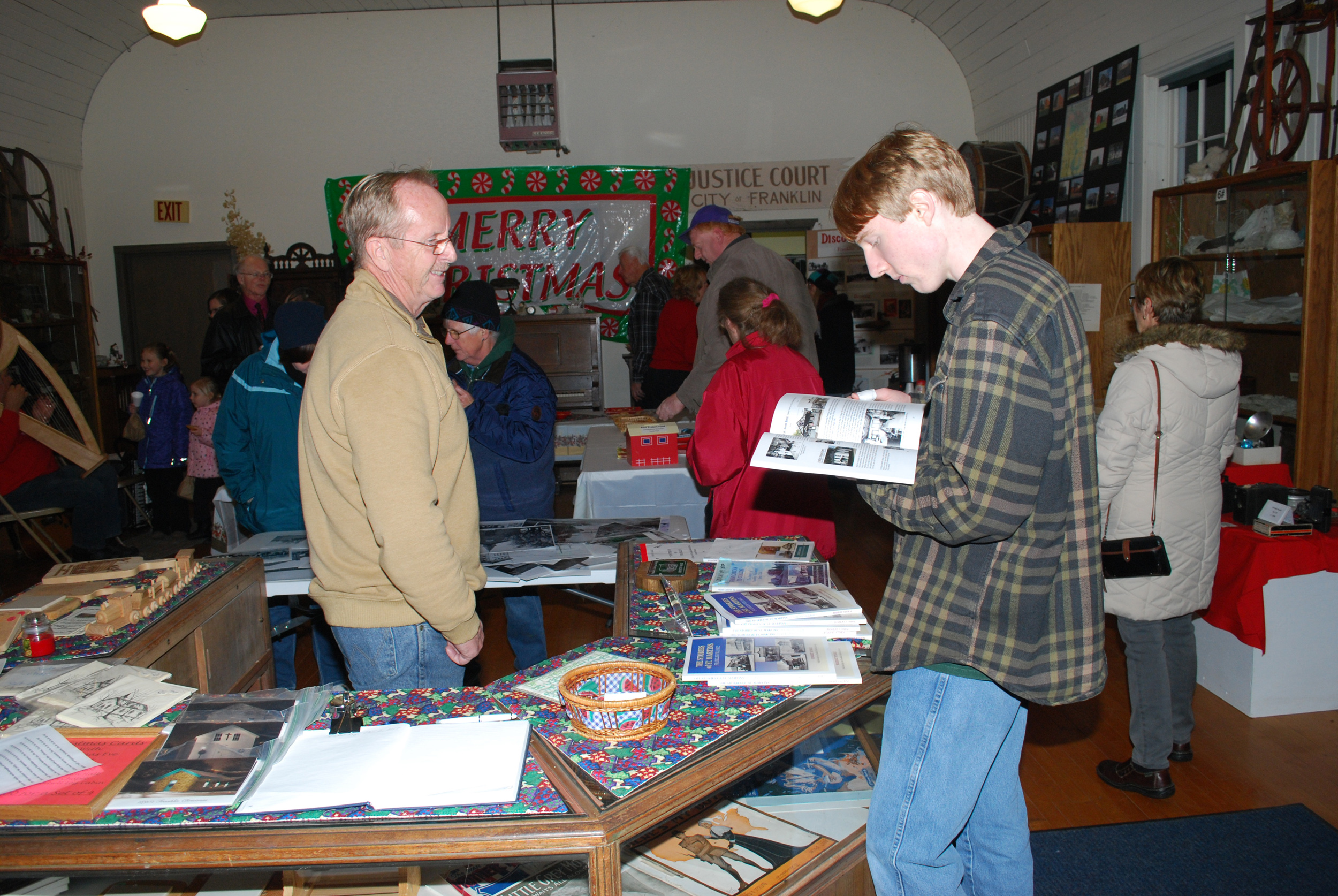 The Franklin Historical Society is pleased to announce another printing of its latest publication, The Stories of St. Martins, by local historian, Robert Storm. The book can be purchased for only $20 at the Franklin Public Library 9151 W. Loomis Rd. or Crossroads ll Pizza & Subs 11357 W. St. Martins Rd., or mailed to your home for a cost of $25 by calling Jim Luckey at 414-421-6539.
This book provides a detailed look a the historic village of St. Martins, Wisconsin including who was responsible for the village's name, its location, and the canal that was planned for the area; when were the former and existing buildings constructed, who did the construction, and names of the family members that resided in them; a look at the businesses and churches, and profiles of some of the founding fathers.