The mission of the Franklin Historical Society is to seek to preserve and foster appreciation of local history and to maintain living museums for educational and community enrichment.
Upcoming Events
A Franklin Christmas – 2021
On Saturday December 4th the Franklin Historical Society will host our traditional Christmas program as part of the City of Franklin's Christmas celebration. We will have three St. Peters Chapel services at 3 PM, 4 PM and 6 PM. Starting at 3 PM all of buildings will be open for touring. The very successful "train fest" display will be open again in the basement of the Town Hall Museum. Upstairs in the town hall is our new children's games display.
The Franklin Public Library will start out the day with their traditional children's program starting at 1 to 3 PM. Please join the City of Franklin on Saturday, December 4th, for its Christmas parade beginning at 4:15 p.m. and tree lighting ceremony at 5 p.m. at Franklin City Hall. 🎄⭐❄
The parade line up starts on the corner of Schlueter Parkway and Drexel Avenue, travels down Schlueter Parkway to left on Legend Drive, and then turns right at the parking entrances to City Hall, up the hill and around the front of City Hall to the tree.
Santa will be a special guest in the parade!! Please find more details at: https://www.franklinwi.gov/ At 5 PM the Franklin Noon Lions club will host the City of Franklin's Christmas tree lighting ceremony in front of city hall. We wish to thank the South Suburban Chamber of Commerce and First Weber Realtor Doug Milinovich for their support with the Christmas program.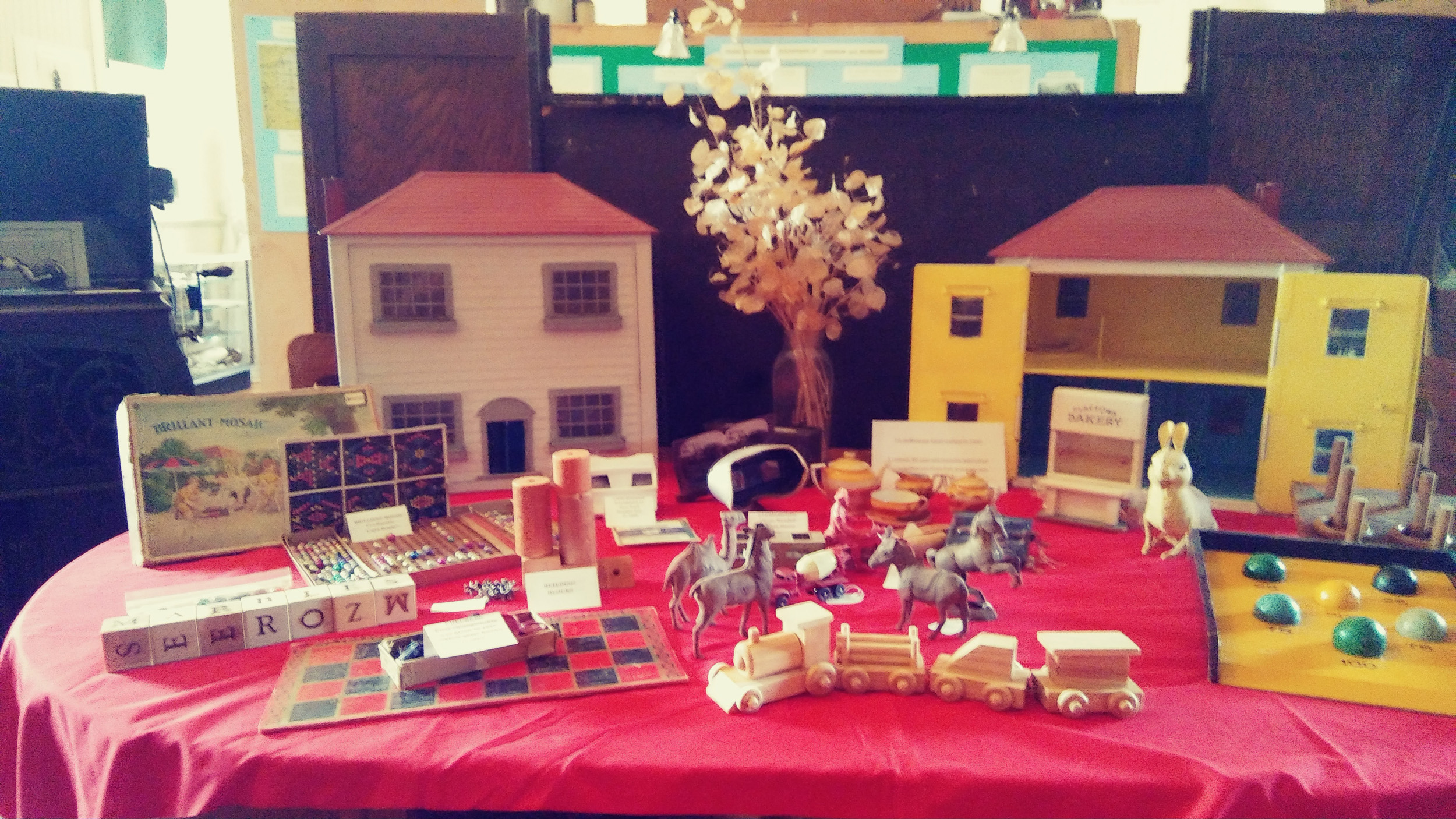 Christmas Nativity Walk 2020
On Saturday December 5th the Franklin Historical Society along with Morning Star Productions hosted a special Christmas program. Biblical Christmas characters were stationed on the pathways of our historical buildings doing their performances.
The sun shines brilliantly over the newly painted Franklin Barn Museum in Franklin's Lions Legend Park in the Franklin Historical Society's historic village. The color is called barn red and is trimmed with a classic white paint.
Saturday August 15 the Franklin Historical Society opened our historic buildings to the general public for touring. It was a great success and very nice to get our buildings open again. We will do so again in about six weeks and for our Christmas program on Saturday December 5. Please like us on Facebook and be notified of future events.
The "Women Right to Vote" program will be rescheduled later in the year and all FHS programs and open houses dates will be updated on this website when known.
Historic District
The Franklin Historical Society's village of buildings has been land marked in 2018 as a "Historic District" by the Milwaukee County Historical Society.Pictured below is our new General Store display in the Old Town Hall.